AIM IT Services - Pacific Northwest
Oregon | Washington | Idaho
Standard Hours
6:00 AM – 5:00 PM PST
Monday – Friday
Who We Are
AIM IT Services – Pacific Northwest is a franchise of AIM IT Services.  Our founders bring over 50 years combined experience in the technology industry specifically helping businesses with their tech challenges.
AIM began providing managed services to the Phoenix Scottsdale area in 1993. From the beginning, AIM's mission is to care for clients by providing technology solutions that were both efficient and cost saving. AIM's secret to success has been finding sharp talent that takes ownership, thinks outside the box and can adapt to information technology services that are constantly changing.
Our Reputation
Driven by a reputation earned through a blue collar work ethic, AIM has consistently grown while providing tech support to organizations across industries. AIM is currently looking for small to mid-sized organizations in Oregon, Washington and Idaho that wish to reap the benefits of our optimized organizational structure, support processes and staff. We remain committed to providing timely and effective computer networking support.
Our Growth Strategy
From inception, AIM's model calls for growth in a measured manner to insure a high level of customer service. Only as we increase our service capabilities and talented staff, will we take on new clientele.
Why choose AIM for custom software development?
Let our experience speak for itself. Below we have provided examples of our work.

The most comprehensive multi-location restaurant (or retail) ERP created to date. From server/cashier through to accounting, eFish features automated integration with most major POS systems, Quickbooks/accounting systems, paperless AP processing, definable reporting, flash P&L, scheduling and theoretical food costs.

A peer to peer social sports betting app designed to add more entertainment to traditional sports wagering.

Long overdue, we created a simple to use 'licensing exchange' that allows organizations to obtain necessary music licensing while transparently tracking the revenue to music rights holders.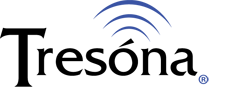 An ERP for the organizations with significant use of subcontractors such as event management and construction. Seamlessly handle customers and contracts along with vendors' products and services. Oveja features robust QuickBooks integration and participant sign up and payment handling.

AIM is the first development firm to fully integrate a custom eCommerce solution with UPS' Warehouse Management System (WMS).Greg Hopkins, formerly of Cleveland Golf, chose AIM over Bridgeline as with more than 1 billion possibilities in product options, a simple warehouse shopping cart would not suffice. AIM's attribute based shopping cart solution is perfect for companies having an assembled or manufactured based product line (as opposed to simple warehouse distribution).
Our customers have great things to say

⭐⭐⭐⭐⭐
"I have worked with AIM on multiple projects. They are great to work with and collaborate with on designs and customized projects. They can take an idea from beginning to completion with professional tenacity. "

⭐⭐⭐⭐⭐
"I've used AIM to develop the software behind two app businesses I started. In each case they were: easy to work with, their software did what is was supposed to and their price was very fair. A pleasure to work with."

⭐⭐⭐⭐⭐
"AIM tech was beyond consistent in tracking down the root cause of this issue. I greatly appreciate their dedication to solving the issue that effected my daily work load."
We'd love to help you get started
Want more info? Contact us to schedule your discovery call. We're ready to learn more about your project requirements.