3 Must Do Tips to Prevent Business Ransomware Workshop
Tuesday Jan 26, 11AM MST 
Dealing with the aftermath of ransomware attacks is like rolling the dice. Submitting the ransom might seem like it's the sole option for recovering locked data. But paying the ransom doesn't mean that your organization will get its affected data back.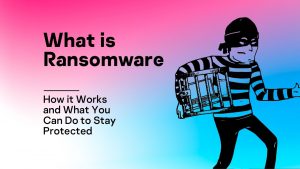 Ransomware continues to evolve as a threat category. In late November of 2019, crypto-malware gangs like Maze and DoppelPaymer began stealing the data of non-compliant victims prior to activating their encryption routines and subsequently publishing this information on dedicated data leak sites. These malicious techniques bypassed data backups and compelled organizations to pay-sometimes twice-so that they'd avoid the costs associated with suffering a data breach.
Detecting a ransomware attack in progress is not enough. Focus on preventing a ransomware infection in the first place.
In this valuable workshop, we cover the top tips to prevent ransomware before it can begin.
(Seating is Limited)